Popular socialite and businessman Obinna Iyiegbu also known as Obi Cubana has been released from the custody of the Economic Financial Crimes Commission, EFCC.
He was released from custody on Thursday and below is the first picture of him seen on social media after regaining freedom.
The picture was said to have been taken of him in his palatial home in Abuja.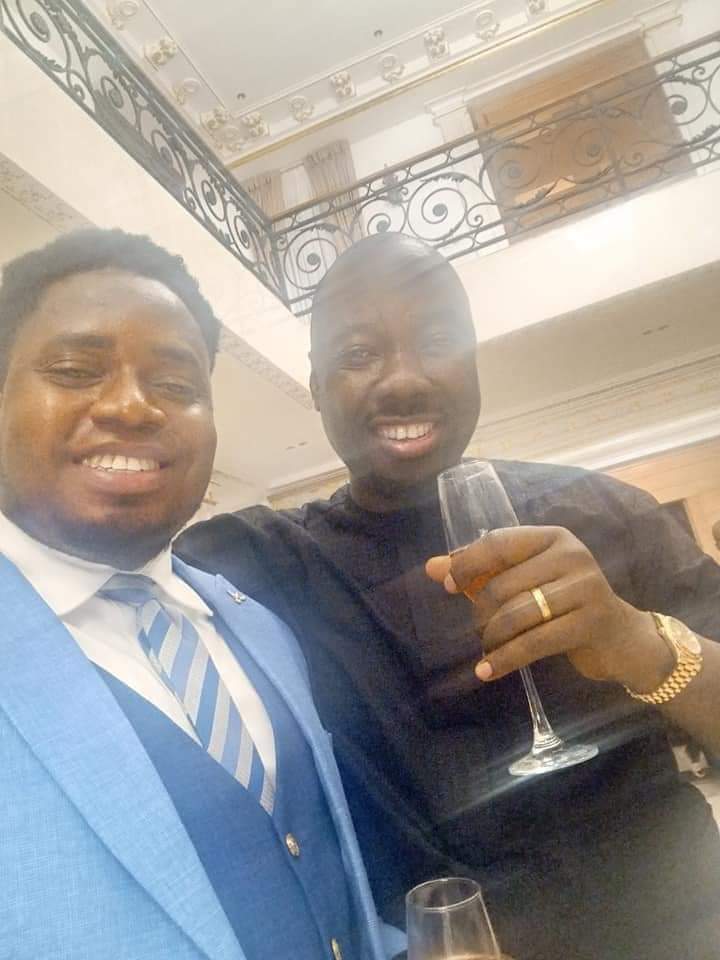 Cubana was held in EFCC custody for three days with allegations of tax fraud, currency abuse and money laundering.
He has being in the agency's custody since on Monday when he honored their invitation. After 24 hours the agency offered him an administrative bail though the condition of the bail was not made public and it was not clear what the businessman did to meet the conditions of the bail which prompted his release.
Obi Cubana recently stole the spotlight during his mother's burial which was quite grand.
Most people have insinuated that the grandiose of the burial and the way money was displayed during the burial led EFCC to Cubana's doorstep while others have stated that his treatment is based on the fact that he is an easterner.
Most Nigerians have shown their support for the socialite while in the agency's custody stating that he is a honest businessman.